Please watch the following 3-minute video clip showing David Barton knowingly changing Founding Father documents to manipulate gullible Christians:
Then watch Barton's explanation of why Thomas Jefferson cut out scriptures from the Bible, pasted them together to form the "Wee Little Book" called "The Jefferson Bible", then give it to a missionary to share with American Indians and then claim this was God's will:
Barton states what Jefferson "supposedly" said (at time mark: 22) – ".. if we can get the Indians to read the teachings of Jesus Christ and obey His teachings, that we can move them towards civilization and we won't have to
fight em' in any wars…"
In other words Barton is saying:
A Christian missionary took a satanic hacked up version of the Bible put together by an unbeliever, President Jefferson, so that the Indians would be "converted" and would not have to be slaughtered. Does this make sense to anyone with a rational mind?
Now consider what Louis Sahagan of the LA Times wrote about the Jefferson Bible:
"In Jefferson's version of the Gospels, Jesus is still wrapped in swaddling clothes after his birth in Bethlehem. But there's no angel telling shepherds watching their flocks by night that a savior has been born. Jefferson retains Jesus' crucifixion but ends the text with his burial, not with the resurrection."
Jefferson's Bible appears to be Satan's version of the Bible.
Here is what God says about adding or subtracting to the word of God –
Revelation 22:18-19
– "

For I testify unto every man that heareth the words of the prophecy of this book,

If any man shall add unto these things, God shall add unto him the plagues that are written in this book

: 19And

if any man shall take away from the words of the book of this prophecy, God shall take away his part out of the book of life

, and out of the holy city, and from the things which are written in this book."
It probably wasn't a good idea for Thomas Jefferson to do what David Barton was defending and promoting according to the Word of God. Why would David Barton advocate such a nonbiblical concept?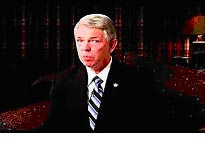 The name of Jesus is "The Word Of God" (Rev 19:13). Jesus is the Word (John 1:1). ALL the Word is the Word, every jot and tittle.
Jefferson constructed "another Jesus" by removing the word of God because Jesus IS "The Word Of God".
Galatians 1:8-9
– "But though we, or an angel from heaven, preach any other gospel unto you than that which we have preached unto you, let him be accursed. 9As we said before, so say I now again, if any man preach any other gospel unto you than that ye have received, let him be accursed."
Why is David Barton defending what is accursed?
Why is David Barton lifting up the Founding Fathers as though they are great men? This is an abomination.
Luke 16:15 – "

And He (Jesus) said unto them,

Ye are they which justify yourselves before men; but God knoweth your hearts: for that which is highly esteemed among men is abomination in the sight of God

."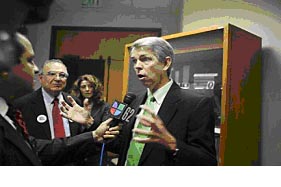 Even the Jefferson's satanic version of the Bible would have had that verse.
Why would Calvary Chapel or any other "Christian" church or group of churches in America promote David Barton who manipulates Founding Father documents as shown in the first video clip, promote the spiritually blinded Thomas Jefferson who is accursed by what he did in the second video, and lift up the unsaved/Freemason/Jesuit Founding Fathers as men of God? Is this not an abomination? What is this America is a Christian Nation heresy and why is it being promoted?
Obadiah 1:3
– "The pride of thine heart hath deceived thee…"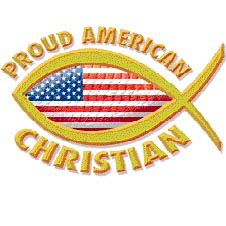 Why would God want American Christians to be proud about anything when pride brings deception?
Why are people like David Barton allowed into churches and manipulate Founding Father documents in order to convince "proud" people that Founding Fathers were great men of God and that Jefferson's "Wee Little Book" is a good thing?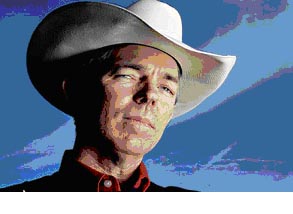 Who sent this guy? Who does he work for?